Talk 1: Oracle Stream Analytics Platform

Abstract:
Oracle Stream Analytics platform empowers Business (any non-technical) audience in any industry, to create and implement rich Fast Data solutions embracing real time, instant insight encompassing SOA infrastructures, Big Data and the Internet-of-Things. Requiring NO knowledge of real time event driven architecture, the Analytical processing language, the high performance Java Event Server or any of the semantics of event stream processing application models.

The main features of the Oracle Stream Analytics platform include:
Visual GEOProcessing with GEOFence relationship Spatial analytics
New Expressive Patterns Library, including Spatial, Statistical, General industry and Anomaly detection, streaming machine learning
Streaming Expression and Business Rules Analysis
Catalog Topology Viewer and Navigation
An array of new streaming end point connections/targets, including Kafka
Catalog perspectives for major industries
Simplistic definition of Event Streams and References
Abstracted visual fašade to interrogate live real time streaming data and perform intuitive in-memory real time business analytics
Graphical representations of tabular streaming information
Actions to act on Analysis, push downstream to various event sinks
In this session we will see a product overview and hear about real world customer implementations. We will also see a demo.

Bio: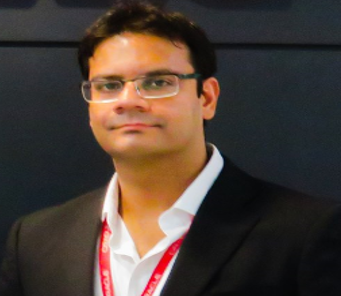 Krishnaprem is a product manager in the Oracle Cloud Integration product management team. Oracle Cloud Integration is a comprehensive integration platform with capabilities in application integration, data integration, API management, business process integration, file transfer, IOT (Fast Data), and self service automation.He has over 15 years of work experience in software development and product management. As a product manager at Oracle he has worked extensively with customers and partners worldwide in all industry verticals. He holds Computer Science & Engineering and MBA degrees and loves to read, travel and work out.